See "The Green Smoothies Diet Book" (2009) at End of This Page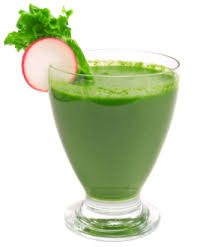 70 FREE Green Smoothie Recipes
http://www.RawFoodTalk.com/showpost.php?p=438347&postcount=1

Here are 70 green smoothie recipes from the 1st Green Smoothie Challenge
www.greensmoothiechallenge.org

Remember to use pure water and organic produce for maximum results.
You may like to add more or less water to the recipes depending on how thick
or thin you like your smoothies. Feel free to experiment and create your own recipes.
The most important thing to add to your smoothies is 2-4 large handfuls of dark,
leafy green vegetables.

70 Recipes - Victoria and Sergi's Favorites - Plus 68 Other Recipes

Victoria Boutenko's Favourite www.RawFamily.com
Blend well:
6 leaves of red leaf lettuce
1/4 bunch of fresh basil
1/2 lime (juiced)
1/2 red onion
2 celery sticks
1/4 avocado
2 cups of water

Sergei Boutenko's Favourite
Blend well:
5 kale leaves (green)
1/2 bunch of fresh dill
1/2 lime (juiced)
3 cloves garlic
1/4 cup sundried tomatoes
2 cups of water

Recipe #1
2-3 cups of greens of your choice,
2 cups papaya,
2 oranges
No water necessary

Recipe #2
1 handful lettuce leaves
1 handful mint
3 bananas
2 cups water

Recipe #3
4-5 kale leaves
3 apples
1/2 lemon juiced
2 cups of water

Recipe #4
3-4 stalks celery
2 ripe persimmons
1 banana
1 -2 cups water

Recipe #5
1/2 head romaine lettuce,
1 cup pineapple,
1 large mango,
1-inch fresh ginger

Recipe #6
2 -3 cups of your favorite grapes
1 handful parsley
2 handfuls of baby Spinach
2 cups of water

Recipe #7
1 cup pineapple
1 banana
2 sticks of celery
1 handful of your favourite leafy greens

Recipe #8
1/2 avocado
1/2 capsicum
one small onion
2 cloves garlic
one chilli
2 handfuls black cabbage
2 cups water

Recipe #9
3 bananas
a cup of papaya
4 big handfuls of baby spinach
2 cups of water

Recipe #10
2 bananas
1 apple
1 pear
2 handfuls of parsley
2 big handfuls of kale
2 cups of water

Recipe #11
1 large dragon fruit
2 bananas
1 handful of parsley
1 small bunch of bok choy
2 cups of water

Recipe #12
3 bananas
3 huge handfuls of baby spinach
2 cups of water

Recipe #13
2 bananas
1 dragon fruit
2 huge handfuls of baby spinach
2 cups of water

Recipe #14
2 bananas
1 apple
1 pear
2 handfuls of parsley
2 big handfuls of kale
2 cups of water

Recipe #15
1 large dragon fruit
2 bananas
1 handful of parsley
1 small bunch of bok choy
2 cups of water

Recipe #16
4 large ripe bananas
2 large handfuls of kale
1 small handful of parsley
1 handful of baby spinach
2 cups of water

Recipe #17
1 apple
1 pear
2 bananas
1 1/2 cups of kale
1 stalk of celery
2 cups of water

Recipe #18
2 cups of papaya
1 banana
2 cups of leafy greens of your choice
2 cups of water

Recipe #19
3 cups of mango
1/2 medium sized romaine lettuce
1 cup of water

Recipe #20
1/2 pint rasberries (fresh or frozen)
1/2 pint blueberries
2 bananas
3 big handfuls of baby spinach
2 cups of water

Recipe #21
1 apple
1 peach
1 nectarine
1 carrot
1/4 avocado
1 lemon (without peel or seeds)
Then filled the blender (Vita mix) with
parsley
romaine lettuce
chard
1 cup of water

Recipe #22
Handful each of
kale,
parsley,
mezclun
1 celery stick
pineapple
1 banana.
2 cups water

Recipe #23
1 cup papaya
1 orange
1/2 head romaine
1 big lovely bunch of red grapes.
two stalks of celery
2 cups water

Recipe #24
1 bunch coriander,
1 apple,
1"ginger
1 banana
1 cup water

Recipe #25
2 handfuls baby spinach,
1 celery stick,
1 handful parsley,
1 Granny Smith apple
1/4 tsp ginger powder
2 cups water

Recipe #26
3 handfuls baby spinach
2 celery stalks & leaves,
1 cup water,
1 green apple,
1 frozen lady finger banana
a quarter of fresh pineapple

Recipe #27
2 handfuls of carrot tops
2 stalks of celery
1 handful of sunflower sprouts
3 big red lettuce leafs
1 serving of aloe vera dried gel (from "Good Cause Wellness")
3 bananas
2 cups water

Recipe #28
2 handfuls of baby spinach
2 kale leaves
1 serving of aloe vera dried gel
1 Granny Smith apple
2 oranges
1 cup of water

Recipe #29
3 big green lettuce leaves
1 handful of sunflower sprouts
2 handfuls of baby spinach
1 serving of aloe vera
6-7 big strawberries
1 handful of blueberries
1 cup of water

Recipe #30
2 bananas
6-7 strawberries
1 tablespoon of fresh aloe vera
half a Cos lettuce
1 cup water

Recipe #31
4 large ripe bananas,
2 large handfuls of kale,
1 small handful of parsley,
1 handful of baby spinach and
2 cups of water

Recipe #32
1 apple
1 pear
2 bananas
1 1/2 cups of kale
1 stalk of celery
2 cups of water

Recipe #33
2 cups of papaya
1 banana
2 cups of leafy greens of your choice
2 cups of water

Recipe #34
3 cups of mango
1/2 medium sized romaine lettuce
1 cup of water

Recipe #35
1/2 pint rasberries (fresh or frozen)
1/2 pint blueberries
2 bananas
3 big handfuls of baby spinach
2 cups of water

Recipe #36
3 bananas
3 huge handfuls of baby spinach
2 cups of water.

Recipe #37
2 bananas
1 dragon fruit
2 huge handfuls of baby spinach
2 cups of water.

Recipe #38
1 handfuldandelion greens
1 handful parsley,
1 handful spinach,
1 banana,
1 orange
1 cup frozen raspberries

Recipe #39
lots of kale
juice from several lemonades (or lemons if unavaiable)
1" square or ginger, finely choppped
big dollop of honey
generous slosh of sugar cane juice
1-3 tsp of coconut oil
bit of water

Recipe #40
3 bananas
1 cup of papaya,
4 big handfuls of baby spinach
2 cups of water

Recipe #41
1 cup spinach,
1/2 inch ginger,
1 lemon,
1 cucumber,
2 celery
2 pears
1 cup water

Recipe #42
1/2 avocado
1/2 capsicum
one small onion
2 cloves garlic
one chilli
2 handfuls black cabbage
2 cups water

Recipe #43
Half a head of green leaf lettuce
2 bananas
juice from 2 tangelos
1/2 a bag of frozen mangos
1 pear
1 cup of water

Recipe #44
1 banana
Handful of Strawberries
Large Handful of Spinach
Dab of Water

Recipe #45
3-4 celery sticks
50 cent piece of grated ginger
1-2 apple or banana or pear (varied to what felt right that day)
2 cups water

Recipe #46
1/2 cos lettuce,
1 apple
1 banana
1 cup dandelion greens
1 celery stick
1tablespoon of soaked chia seeds

Recipe #47
1 lime
1 celery stick
1 cucumber
1 apple
1/2 gingerginger
1 garlic clove
parsley
mint
comfrey
dandelion
spinach or mushroom plant
brahmi
bazil
coriander
asparagus
fenegreek sprouts
tummeric
water

Recipe #48
4 very ripe persimmons
1 stalk of celery
1 handful of baby spinach
1 hand ful of dill
2 cups of water

Recipe #49
1 Large Pear
1" ginger
4 leaves of Romaine
1/2 a frozen banana

Recipe #50
1/2 banana
1/2 pear
juice of half an orange
about a cup of parlsey

Recipe #51
2 large handfuls of spinach (organic)
2 large handfuls of mixed baby greens (organic)
.5 cup alfalfa sprouts
1 Tbsp chia seeds
1 Tbsp flax seeds
2 slices of whole pineapple
1 small banana
1 cup water

Recipe #52
2 bananas,
2 cups spinach,
a stalk of celery and
2 cups of water

Recipe #53
spinach--4 or 5 fists full
cucumber--1 big or 2 small
(frozen) green grapes--1 cup
water--1/2c to 1c

Recipe #54
3 bananas
1/2 a bunch of fresh dill
2 celery stalks
1/2 bunch of bok choy
2 cups water

Recipe #55
one-half bunch of the following:
dandelion
parsley
cilantro
kale
red russian kale
5 stalks of celery
1 mango
about 10 strawberry
1 pear
gel of whole aloe vera leaf
a pinch of homeade green powder
1/4 cup water
a few frozen grapes
garnished with
broccoli sprouts and bee pollen

Recipe #56
1 orange,
1/2 head romaine lettuce
1 bunch red grapes
two stalks of celery

Recipe #57
3 handfuls of mixed baby spinach and
celery stalks & leaves,
1 cup water, 1 green apple,
1 frozen lady finger banana
and about a quarter of fresh pineapple

Recipe #58
1 punnet of strawberries,
2 pears
3 small handfuls of baby spinach,
1 bunch of Chinese bok choy and
2 cups of water

Recipe #59
1 handful of spinach (organic)
1 handful of romaine (organic)
1/2 ounce of Mint leaves (organic) or more if you like it really minty

3/4 or 1 pound of strawberries (organic)
1 banana (organic)
1 cup of filtered water

Recipe #60
2 large glasses of water
2 large handfuls of baby spinach
bunch of parsley
little bit of kale
banana
pineapple
papaya
mango
plus 1 tsp flax oil

Recipe #61
1 apple
1 peach
1 nectarine
1 carrot
1/4 avocado
1 lemon (without peel or seeds)
Then filled the blender (Vita mix) with
parsley
romaine lettuce
chard
1 cup water

Recipe #62
Handful each of
kale, parsley,
mezclun
celery,
1 cup freshly squeezed pineapple juice,
1 banana.
1 cop water

Recipe #63
2 bananas
3 large spinach leaves
1/2 bunch mint
1 tsp maca
1 tsp soaked chia seeds
1 tsp goji berries (they give the smoothie lovely little pink flecks!)
1 date
1 cup water

Recipe #64
2 bananas
1/2 cup raspberries
1 pear
2 big handfuls baby spinach
1 tsp flax seed oil
1 cup water

Recipe #65
2 cups water
3-4 frozen or fresh bananas
3-4 yellow mangoes
1 cups raspberries
1 cup organic red grapes
5-6 or more kale leafs
some mint leafs
1 cup water

Recipe #66
2 oranges
1 lemon
1 bunch of fresh mint
1 bunch of a mixture of greens; spinach, parsley, kale
stevia to sweeten to taste.

Recipe #67
1 bunch bok choy,
1 banana,
1 pear,
6 strawberries,
celery
1 tablespoon of flaxseed oil
1 cup water

Recipe #68
Dandelion greens
Mango
2 bananas
8 romaine leaves
2 cups ice cold water
1 tablespoon raw cacao nibs

* ~ * ~ * ~ * ~ * ~ * ~ * ~ * ~ * ~ * ~ * ~ *

"The Green Smoothies Diet" (2009)
by Robyn Openshaw - Email: robyn@greensmoothiegirl.com

An easy-to-follow program to lose weight, detox, maximize energy and stay healthy by drinking fruits and vegetables
Linden, UT (August 9, 2009) Who eats a big plate of raw kale, collards, spinach and celery? Mustard greens, chard, arugula, and the greens from turnips, dandelions, and beets don't end up in too many salads. Just the time to chew them would be half an hour (oh, and the chopping)! But they're regular features in green smoothies every day.
Everyone knows that a daily diet rich in fruits and vegetables can prevent obesity, diabetes, heart disease and even some types of cancer. But most people don't eat anywhere near the recommended amount. The step-by-step plan in The Green Smoothies Diet shows how to transform one's health and avoid an array of preventable diseases by tapping the supernutrition found in leafy greens. And in a smoothie, you don't have to drown them in fattening, chemical-laden salad dressings to get them down.
To make this healthy "fast" food even faster, The Green Smoothies Diet author Robyn Openshaw daily prepares a quart of green smoothies for herself and a pint for each of her children. She says, "I love to teach people the hows and whys of this simple secret. Because it blows the lid off their energy levels, helps them lose weight, solves their digestive problems, makes their hair and skin look gorgeous, and even increases their sex drive."
She should know. "Going green" has virtually eliminated her children's asthma symptoms. "You don't have to be a slave to the kitchen to eat right!" She adds, "People need to know that with 10 minutes in the kitchen daily, they can completely change their health, easily and painlessly, with delicious food!"
About the Author
Robyn Openshaw is one of the emerging leaders in the raw-food and whole-food lifestyle as an author, blogger, speaker, teacher, and expert. She is known to hundreds of thousands of people online as "The Green Smoothie Girl". What makes Robyn unique in the raw foods space is that she is a regular, down to earth, mom next door. She's a single mom of four competitive athletes, wears mascara and jeans and flat-ironed, weaved hair. She doesn't look or talk much like the "earthy crunchies." She plays tennis competitively in between running her children around. She's proof you can live a normal lifestyle while eating "high raw" as you go to the neighborhood BBQ, the family party, the church social. No sitting miserably in the corner with a plate of celery!
Visit her content-rich website today, take a quiz to see how your nutrition stacks up, and get your autographed copy of The Green Smoothies Diet. Join in the ever growing community of people choosing to reject the Standard American Diet and be healthy and fit while having fun and being nurtured on the journey. Share recipes, get money- and time-saving tips, and even become a GreenSmoothieGirl.com affiliate!

* ~ * ~ * ~ * ~ * ~ * ~ * ~ *